The Co-op's Purposes are:
To promote, support, and/or facilitate the installation of low-carbon renewable energy systems on the Gulf Islands
To advocate for low-carbon renewable energy policy by governments and public agencies
To support training and education on the islands related to low-carbon renewable energy systems
Latest News
Interview by Adam Olsen, MLA (June 18th, 2018)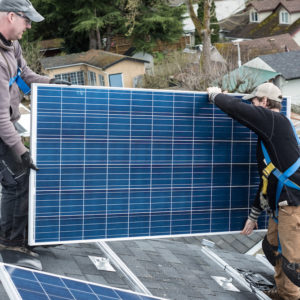 Solar system group purchase
Save on costs of installing solar by participating in a group purchase of equipment and installation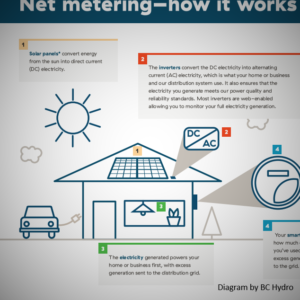 Advocating for fair
net-metering policy
Tell the provincial government that BC Hydro should support installation of residential and community-scale solar systems
Community Solar in BC – A Short Primer
This article was first published in early 2017, and since then the community of Hudson's Hope has been busy installing 500 kW solar PV on public buildings, and the Upper Nicola Band is embarking on a 15 MW solar project, while two independent utilities (Summerland, New Westminster) have seen the light and follow Nelson in installing community solar. On the negative side, BC Hydro's standing offer programs have since been suspended, and BC Hydro is attacking the net-metering program with an application to the BC Utilities Commission to limit net-metering. Link: http://www.bcuc.com/ApplicationView.aspx?ApplicationId=629
Members are eligible to participate in the upcoming group purchase of solar equipment and installation.
Subscribe to our Newsletter